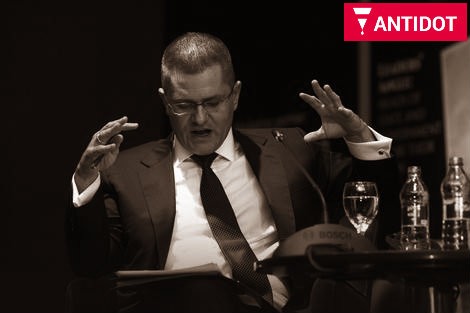 FILES
The dark side of Jeremic's political career
Dossier: Vuk Jeremic, Part 2
" By the time I am 35, I have the intention to materialize my Doctoral degree in London, New York, Tokyo or Hong Kong, to do crude capitalist exploitation at the stock exchange; after that, I plan to be engaged in humanitarian work, birds watching and philately, along with acquiring a significant part of "Playboy" shares and a portfolio of the minister for mine exploration and time wasting in the Government of Serbia " (Vuk Jeremic, London, 1997)
What maybe seemed to be a joke of 22-year old London student, two decades later turned to be a life strategy of an unsuccessful candidate for General Secretary of UN and actual aspirant for the position of Serbian president, Vuk Jeremic.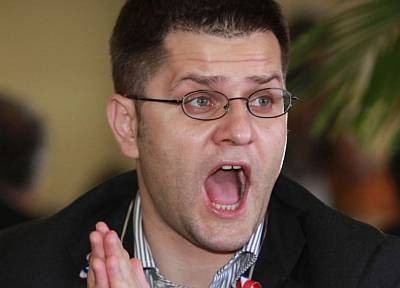 Being brought up in a privileged family with close ties to Slobodan Milosevic's regime, which provided him with an opportunity to observe the events of brutal 1990s from the safe distance, Jeremic almost passed his envisioned path from a Belgrade high school student, to London University student, the youngest minister of Foreign Affairs, president of the United Nations General Assembly, over to Hong Kong capitalization of his own political relationships, and last but not least, a candidate for the first man of Serbia. To reach the final fulfillment of his intention, that the cabinet on Andricev venac becomes his "Ministry for mine exploration and time wasting", Jeremic has just one more step– to get the approval of Serbian citizens. Twist of faith however is making this last step to a "dream come true" conditioned by the votes of those he walked over, on his way to achieving personal goals.
Despite being "decorated" with diplomas of the most expensive and prestigeous world universities and perfect knowledge of English language, the dark side of his success is made of frauds, lies, hypocrisy and treachery: from denial of his relationships with Milosevic's regime, over false statements that he was the leader of 5th October democratic movement, manipulation with nationalist feelings of his own people on one side, and constant deceit of the world diplomats on the other side, phony "fight for Kosovo" led from the luxury of the world's jet-set, over godfather relationships with the biggest Balkan fraudsters – up to direct deceit of the Serbian citizens about the sources of his financing after the post in UN. Today, 20 years after the "London declaration", people in Serbia finally have the chance to find out who is actually Vuk Jeremic, Boris Tadic's favorite, as well as of several most powerful tycoon-financial circles in the region.
Life path of the unscrupulous man with insatiable ambitions
Although he should be most thankful for his political rise to his high school professor and political mentor Boris Tadic, Jeremic capitalized his success thanks to the never-ending series of frauds and deception. Political and life path of Vuk Jeremic is a path of an unscrupulous man with infinite ambitions, the man of an extraordinary talent and machiavelistic use every life situation for satisfaction of his selfish goals – starting from the car accident for his father caused and after it fled to London, over benefits from relationships with Milosevic's regime, then the turmoil in Serbia after 2000, unilateral declaration on Kosovo independency, set of circumstances which put him in the position to be the candidate from Eastern Europe for the presidency of GA of UN, towards founding of CIRSD as a platform for materialization of his personal connections and contacts, which he built carefully and with purpose, while using Serbia's resources .
Young socialist under the mask of a revolutionary
One of the biggest lies he launched about himself, which tells a lot about his character, was the one related to his political engagement in the revolutionary time of 5th October 2000. Although he claims that he was one of the leaders of anti-Milosevic movement, there are numerous testimonies and evidence that during the period before Serbian dictator's collapse, Jeremic was on the other side of the barricades.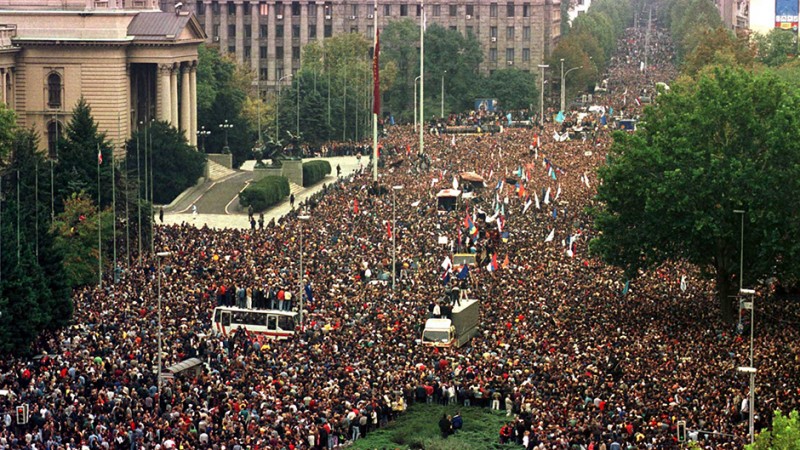 Among others, Ivica Dacic, the leader of Social Party of Serbia (SPS) provided information of Jeremic's close relationship to Milosevic's party in the second half of 1990s. Ex officials of SPS Uros Suvakovic and Milisav Petronijevic (former president of SPS City Council) also stated that Jeremic was a member, but not an official of young socialists. Petronijevic also added that, although he the name of Tadic's minister of Foreign Affairs could have been found in party's archives, this is not possible to prove anymore due to the archive being burnt in 5th October demonstrations.
His father, former director of "Jugopetrol" and a powerful member of SPS indirectly confirmed Jeremic's close relationships with Milosevic's regime. "To be honest, I can't claim Vuk wasn't a member of SPS as a youth. And I don't understand why is that so important?" said Mihajlo Jeremic, answering the question if his son was a member of Slobodan Milosevic's party. Unlike his father who, as an old socialist, didn't see anything wrong with the membership of his son in SPS, immediately after he took the minister function in 2007, Vuk Jeremic claimed that the story about his connections with that party is absolutely "inappropriate". "Nobody can say I grew up in SPS because I had started my political activity before 5th October, within the resistance movement against Slobodan Milosevic; since then, my career has had a democratic continuity" said Jeremic, overtly misleading the public, forgetting the fact he had been a part of privileged caste in Milosevic's regime.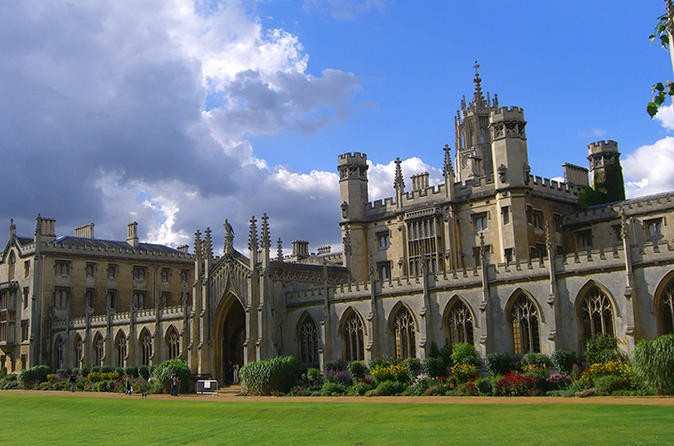 Jeremic was one of the very few young supporters of Slobodan Milosevic regime
While the story about Jeremic's formal membership in SPS remains in the spectrum of speculations and smoke of burnt evidence, completely undisputed are his actual connections with the Milosevic's regime. His engagement on the managerial position in the Organization of Serbian students abroad on "spreading the truth about events in Serbia" proves that Jeremic was a part of that structure. The work of this organization had one sole purpose, and this was to spread Milosevic's "truth", and for that we can openly say that it was a part of propaganda machinery of the time.
In our attempt to find out what role Jeremic really had in anti-Milosevic's movement just before 5th October 2000, the Antidot team contacted several former leaders of the "OTPOR" who confirmed that Jeremic was never a member of that movement. According to them even if he had had an intention to join to "OTPOR" it wouldn't have been possible for him to get an important role, because his father's position in Milosevic's regime, especially not the role of leader. As members of "OTPOR" claimed, , when Jeremic plotted with SPS, the young people of his age were on the first lines of the fight against the regime, while only unscrupulous careerists joined SPS in order to profit financial profit financially.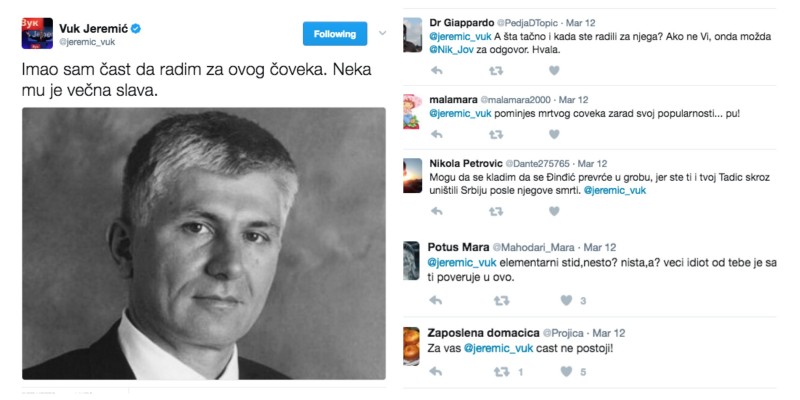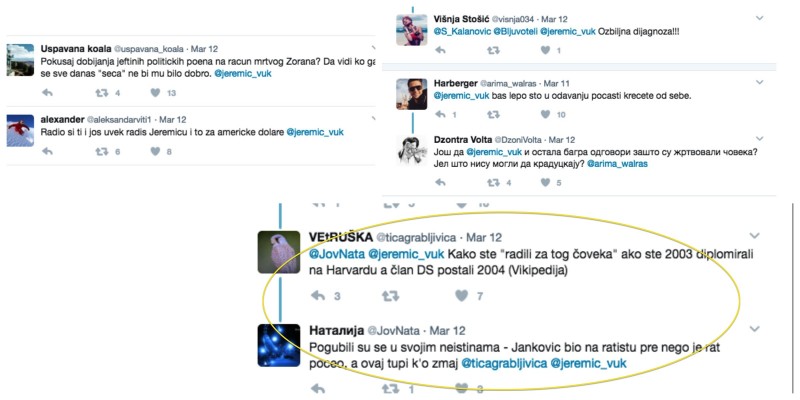 Jeremic's unscrupulous deceit to have collaborated with Zoran Djindjic
No less controversial were the stories connected with Jeremic's infiltration into post-5th October political structures. Although there is no doubt that he was introduced into the system by the ex official of Democratic Party and later President of Serbia Boris Tadic, Jeremic couldn't have resisted not to falsely introduce himself, many times, as an advisor and close collaborator of the late Prime Minister Zoran Djindjic. Last time he did this on March 12th of this year, tweeting about the anniversary of Djindjic's death.
Several close collaborators of Zoran Djindjic denied, in public, any kind of Jeremic's connection with the assasinated Prime Minister. According to their testimonies, not only that Jeremic wasn't Djindjic's advisor, he was in fact an ordinary intern in the Government with less than important responsibilities. According to one of the closest Djindjic's collegues Goran Vesic, Jeremic was brought to the Government building (not to the PM's cabinet) in 2002 by Boris Tadic, who asked Djindjic to take in Jeremic as an intern, in order for young Vuk to meet the criteria of Harvard University for his post-graduate degree. According to Vesic, few months later Jeremic was literally thrown out of the Government due to "careless and informal contacts with foreign ambassadors".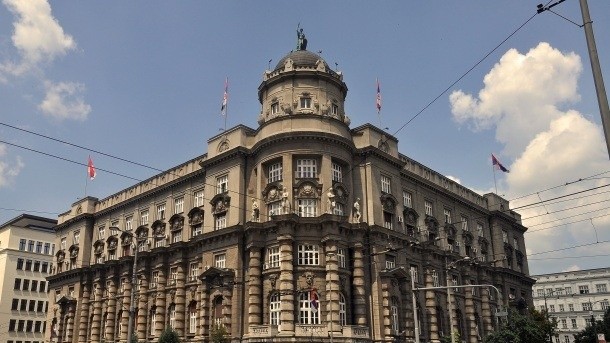 What these contacts actually were, was  later reported on in "Slobodna Bosna" in 2004. The article states that Jeremic was brought to the Government, not to Djindjic' cabinet, by Boris Tadic, with an explanation that Jeremic, his former student and now very successful and perspective young graduate from Cambridge, needed a suitable practice in order to enroll Kennedy School for State Administration (Harvard University). That is the school where, at the expense of their governments or educational funds, the students are educated to become future young diplomats and future leaders from whole the world.
The truth about his "work" in Zoran Djindjic's cabinet
During Jeremic's internship in the Serbian Government, Volf Minic was arrested; Volf Minic was an obscure individual involved in tobacco smuggling. Searching for foreign agents infiltrated in new political structures in Belgrade, Serbian intelligence services caught a conversation between Charles Crawford, British ambassador and Vuk Jeremic; Crawford was frantically begging Jeremic to try, over the PM's cabinet, to do everything in his power to free Minic from the prison. Aware that meddling into such business could be harm him, Jeremic, scared and upset, reproached the ambassador, stating that it would be more useful to call him for privatization of telecommunications companies when the times come, as they had agreed before. That conversation overheard and presented to Djindjic, and Jeremic was thrown outf rom the Government immediately, under suspicion that he was a British spy. [1]
Before he came to the Serbian Government, Jeremic had already interned in Federal Ministry for Telecommunications led by Boris Tadic. In his attempts to acquire best start positions for future privatization processes in Serbia, Tadic and Jeremic made close relationships with the Greek tycoon, an owner of Olimpiakos, Sokritis Kokalis, whose foundation gives Jeremic the scholarship to attend Harvard.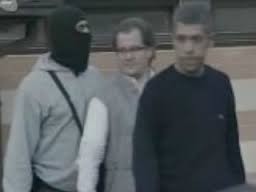 Operation Jeremic: how Damir Fazlic created his troll
Although thrown out for his "careless contact with foreign ambassadors" which actually was an euphemism for espionage for foreign country, Jeremic came back into political arena in 2003, when Boris Tadic became the minister of defense in the State Union of Serbia and Montenegro. However, the episode with Jeremic's short stay in the Serbian Government was marked by one other obscure person - one of the most known Balkan con men Damir Fazlic, Jeremic's friend from college dorm in London. His friendship with Fazlic , as it turned out later, was the milestone in Jeremic's life. It was Damir Fazlic that taught young Jeremic all tricks and tips for most sophisticated illegal activities, in different episodes of perfect crimes. 
At the time when Jeremic was an intern in the Serbian Government, Fazlic initiated a few personal business endevours in Serbia and Bosnia and Herzegovina, while publically bragging about putting "his man" into the cabinet of Serbian PM. During 2002, a scandal erupted when Zoran Djindjic found out that Fazlic was representing himself in USA as Djindjic's nephew, collecting money for "help to the new democratic Government in Belgrade"; while in fact, that money was directed to his own pockets.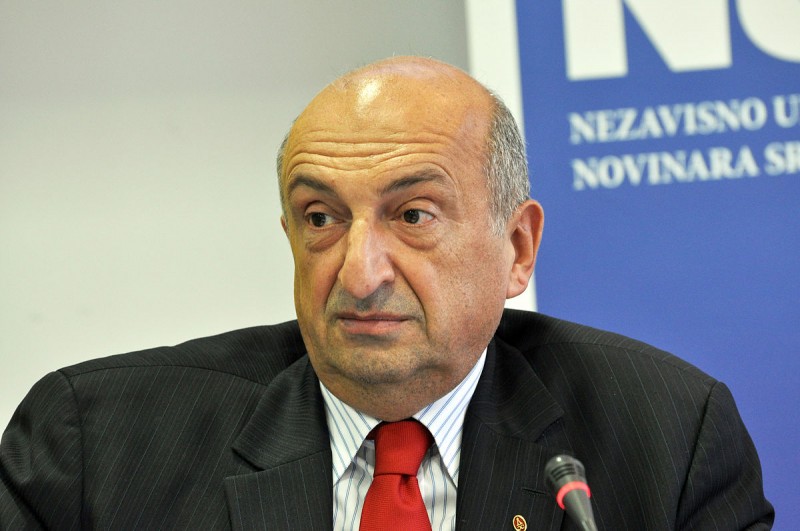 In the time of Zoran Djindjic's government, Damir Fazlic was (due to his criminal actions) arrested by BIA; however, after the intervention of the American ambassador at the time, William Montgomery, who he also had business contacts with, Fazlic was freed and deported from Serbia. Despite obvious connections with criminal scene, Fazlic, together with the third member of the former London student trio Milan Hasecic, Jeremic's godfather, at the time employed in the bank "Goldman Sachs", was an honorary guest in the Presidency at Andricev venac, as a guest at inauguration of Boris Tadic, May 2004. With Jeremic's active help, Fazlic and Hasecic had a chance to be seen with a new Serbian president which served them later as a ticket to enter many shady businesses and future privatizations in Serbia.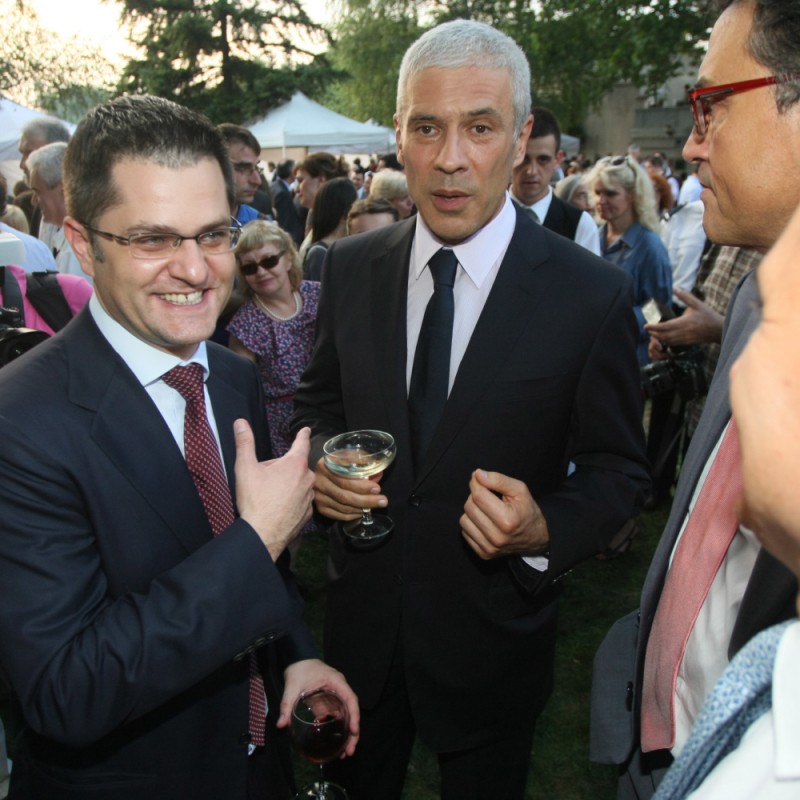 Therefore, referring to his connections with Boris Tadic's cabinet, Hasecic played his role in Serbia during the privatization of "Knjaz Milos" and in his lobbying for "Salfor", his bank's client. Hasecic's dirty games in privatization of "Knjaz Milos" company were stopped when Vladan Batic, the late leader of Christian Democratic Party, came out with information on corruption related to Tadic's cabinet. Batic explicitly mentioned "Goldman Sachs"; upon that and by an order of Central bank, Hasecic urgently  left Serbia. He came back 7 years later when he became the member of Board of Directors of Serbian Tennis Federation; at the time when Vuk Jeremic was the head of that Federation.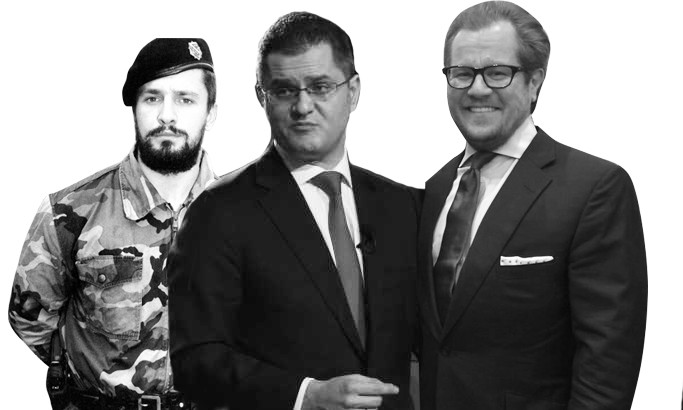 Jeremic and Fazlić: roommates from college days passed the exam of Balkan crime
Unlike Hasečić who urgently had to return to London, Damir Fazlic will remain in the region until this very day, with his business ventures of unpredictable luck . Calling him a "controversial businessman with influential friends," web portal BalkanInsight extensively presented the portrait of Damir Fazlic who was accused of being a smuggler of of nuclear waste, money launderer and into other shady dealings. As a child of Bosnian immigrants who migrated to London before the war, Fazlić earned a degree at the London School of Economics, where he became inseparable friends with Vuk Jeremic and Milan Hasečić. Using his contacts to open Balkan doors to the Western investors, while openly admitting his corrupt operations, calling them euphemistically - "access", Damir Fazlic was able to intervene in a number of dirty business ventures across the region.
The beginnings of "tit for tat" businesses of Jeremic and Fazlic
Fazlic began his career in the company NatWest Markets, the investment arm of one of the largest banks in the UK, which Slobodan Milosevic's regime engaged to assist in the privatization of Telekom Serbia. The former British Foreign Minister Douglas Hurd who brokered the sale of Telekom in 1997, introduced Fazlic into the world of crooked business. Fazlic continued his career with the company "AC European Finance", which dealt with advising the government of BiH on the privatization processes, and the representative of the company in Bosnia was Fazlic himself. Sarajevo Office was closed in July 2001 with 50,000 euros of debt, accusations of fraud discovered by the auditors of OSCE, which were never fully investigated nor prosecuted. Fazlic was later involved in the attempted privatization of "Tobacco Factory", which was accused of fraud worth $ 250,000. An investigation was launched against Fazlic, however, halted because of, as stated, the encountered difficulties prosecution had while collecting evidence.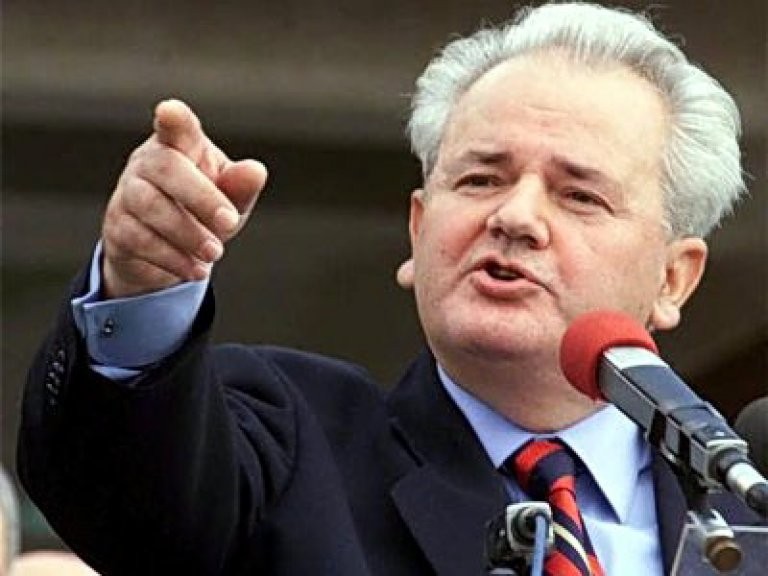 From 2005 to 2008 he actively collaborated with the Albanian Prime Minister at the time, Sali Berisha, where he founded at least five companies with Erion Isufi, brother in law of the Minister of Transport and the daughter of Prime Minister Berisha as a lawyer. During 2008, the questions were asked about the purchase of land near Porto Romano, on the outskirts of Durres and connections with Prime Minister Berisha. When the prosecutor's office issued an order to question Fazlic, with Berisha's help, he managed to flee the country.
Ina Rama, a former prosecutor, suffered numerous pressures after the initiation of the investigation into money laundering. The investigation was dropped, and since the prosecution never received answers to requests for documents from Cyprus and Bosnia, the collected material has never been examined in court.
Fazlić was also in business with the Balkan tycoon creme de la creme - the owner of the Sarajevo's "Dnevni Avaz" Fahrudin Radoncic, Miroslav Miskovic, Vuk Hamović and Vojin Lazarevic. The tycoon cartel tried to privatize profitable BH companies such as "Energoinvest", and was interested in taking under their control the trade of energy resources in BiH and the region, which is why Fazlić got the nickname "King of Energy".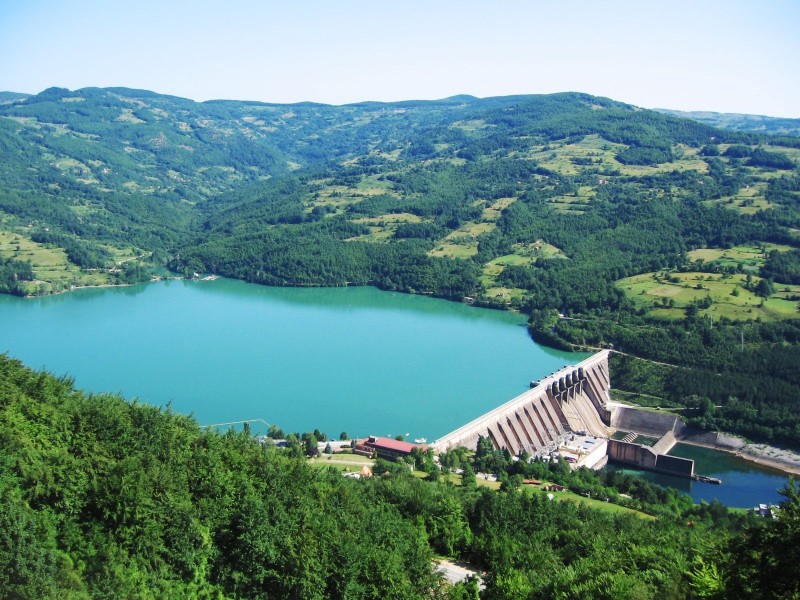 In addition to the friendly and covert business affairs, Jeremic and Fazlic shared a special interest in the field of energy which will, later in New York, bring Jeremic into contact with the powerful private Chinese companies interested in getting their hands on the power resources in the region, at non-market conditions, in particular the "Electric Power Industry of Serbia ". Links with the private power companies in Hong Kong, Jeremic will later capitalize through the collection of several million euros trasnfered to the accounts of his non-governmental organization for the purposes of the campaign for UN Secretary General, followed by the campaign for the President of Serbia, as a back up position for this undercover lobbyist.
The platform to continue his operations and satisfy his personal ambition, after the defeat in the race for the election of the UN Secretary General, was established in his connections and contacts acquired during his year in UN, but also those acquired while relentlessly spending enormous sums from the budget of the Republic of Serbia for the purpose of his personal promotion and private diplomacy.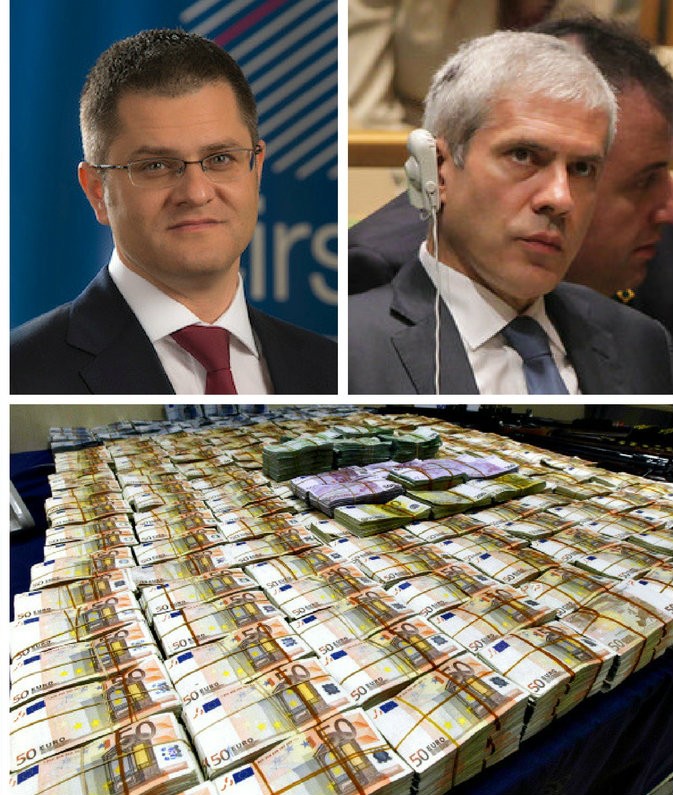 Rehearsal of the first act - Repetitio est mater studiorum.
Jeremic's path of a good student who quickly climbed up the ladder of internationally set up Balkan crime scene was a rehearsal and practice for 5 years he served as a minister of Foreign Affairs in the Government of Serbia that we have thoroughly explored and presented in the first part of the dossier. 
As a reminder: For 5 years in the Government of Serbia, the Tadic's Minister of Foreign Affairs, robbed the citizens of the Republic of Serbia of 11 million euros. While trying today to create an image of a fighter against corruption and crime, from 2007 to 2012 he spent millions of taxpayers euros on private jets, hotels of several thousand euros per night, fraudulent contracts with companies in Serbia and non-transparent lobbying contracts with US companies. Vuk Jeremić, as no other minister ever before 2007 or after 2012, literally robbed the citizens of Serbia off. All this was just the first act of the play "The Minister for mining exploration and waste of time in the Government of Serbia." The second act is his "non-governmental organization" founded with the aim to spread peace around the world called CIRSD which by now, spent close to $ 8 million. The work of this NGO is characterized by: non-transparency of activity, enormous sums from the companies he worked with while he was a minister, and unscrupulousness in lying about the sources of funding for his campaign. Finale of Jeremic's tragedy for the citizens of Serbia is not going to happen, at least not yet. Minister for the waste of time, will hopefully remain just that.
Secret funds of Tadic's Foreign Minister
7.5 million for Jeremic's hazy businesses
Even though Jeremic began his presidential campaign lamenting about the poverty of Serbian citizens, the data of his financial income as a former chief of Ministry of Foreign Affairs have little to do with the tough life of his nation. While citizens of Serbia spent years filling in the budget holes that Jeremic's government left behind, the former Minister and present candidate for the president of Serbia has millions of dollars on his accounts. Needless to say, this money is of highly suspicious origin.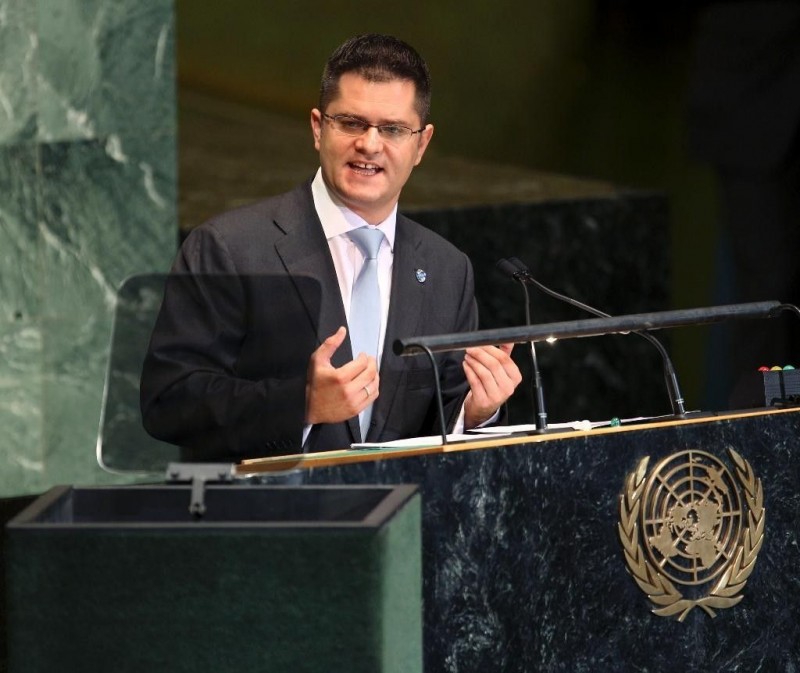 After terminating his UN engagement on East River, Jeremic used his connections, made while allegedly serving the citizens of Serbia, in order to found his NGO in Belgrade which has a strong institutional ambition to act globally. In the following years, it became obvious that the Center for International Cooperation and Sustainable Development (CIRSD) was only a springboard for Jeremic's failed candidacy for the position of General secretary of the United Nations. What is however especially fascinating about the organization founded to feed Jeremic and his loyal associates, was the fact that outrageous amounts of money in the form of donations were being transferred to the CIRSD accounts.
After terminating his duties as a President of United Nations General Assembly in September 2013, Vuk Jeremic registered two legal entities - first he founded the association of citizens Center for International Cooperation and Sustainable Development in September 2013 and sometime later an entrepreneurship "Vuk Jeremic PR Consulting agency" on November 4th. Despite the fact that two of the legal entities have different forms, both have "Consulting" as their main activity. Therefore, it is clear why Jeremic registered the entrepreneurship "Consulting" after he founded the Center for International Cooperation and Sustainable Development. Its sole purpose was to transfer millions to his private account, which wasn't possible to perform through the association of citizens because of the legal barriers.   Using the experience from working with lobbying firms such as "30 Point Strategies" and "Podesta Group", Jeremic considered this to be the ideal arrangement, since consulting is a type of business that doesn't raise any suspicions about the heritage of or reasons for money transfers.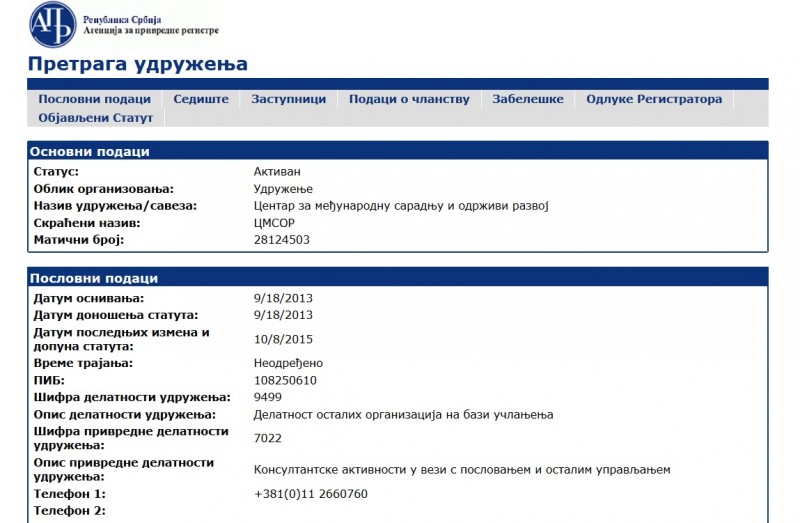 Between September 2013 and the end of January 2017, more than 7.5 million dollars were transferred to Jeremic's personal accounts, the Consulting Agency and CIRSD, from different foreign sources. This amount refers to Jeremic's accounts in Serbia only, not the ones of him and his associates abroad.
| | |
| --- | --- |
| Receivers of money | Donations in USD |
| CIRSD | 5.957.000,00 |
| Vuk Jeremic PR Consulting agency | 1.335.000,00 |
| Vuk Jeremić- private accounts | 226.000,00 |
| TOTAL | 7.518.000,00 |
Jeremic's multimillion funds
According to the transactions from his personal foreign currency and RSD accounts, of his company's and NGO's accounts, Antidot media network discovered: 5.957.000 dollar donations were transferred to CIRSD, 1.33 million dollars to Jeremic's entrepreneurship and additional 226.000 dollars "landed" on his private account.
In the same period, Jeremic transferred 650.000 dollars from his foreign currency account to the United States account his wife Natasa Jeremic opened for "personal savings" purposes.
From New York connections to Hong Kong donors
According to data Antidot media network discovered, among the most significant donors to the CIRSD were the following companies from Hong Kong- "State Energy HK Limited" with the amount of 2.970.000 dollars, "China Energy Fund Committee" Foundation with the total of 1.000.000 dollars and "Fei Ying International Limited" with 300.000 dollars transfer.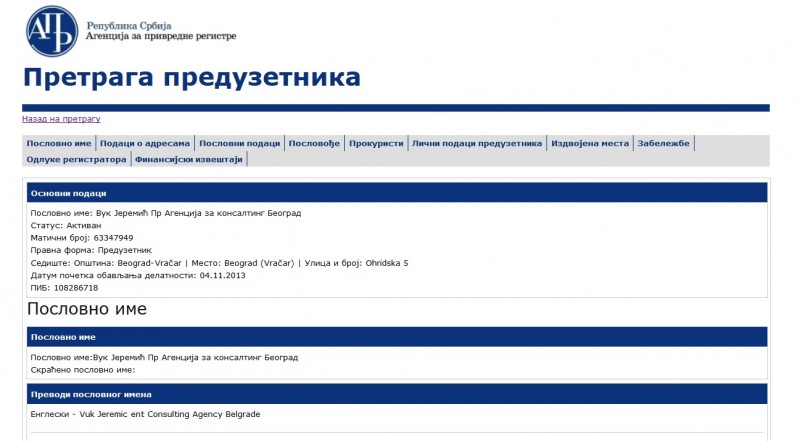 Among the "donors" were also: "Horizon Companies Est Admin" from the United Arab Emirates with two donations in the total amount of 200.000 dollars and a company from Monaco "Brownstones Investement" with 200.000 dollar worth donation onto CIRSD's account.
Jeremic's project earned special affection from Qatar Emirates, whose mission donated 120.000 dollars, while the country's Embassy in Berlin donated additional 200.000 dollars to the this organization.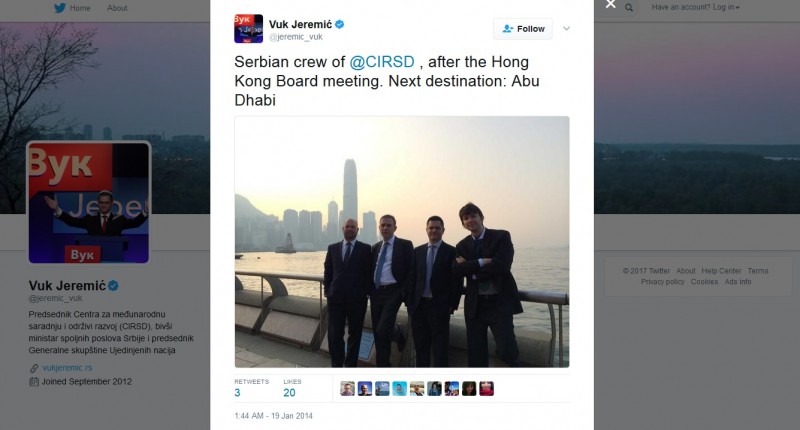 So called "tax paradise" companies ("China Environmental Energy Holdings" and "Estix Technology Corporation" located in Virgin Islands) didn't hesitate to help by transferring 600.000 dollars in total onto Jeremic's organization account.
During 2013 and 2014, 180.000 Euros were donated to the CIRSD's account from a Swiss company's account "Smart Engineering Ltd", and in 2015 50.000 Euros worth donation was transferred from Switzerland also, by Milos Relic, a Russian businessman of Serbian heritage. However, it remained unclear whether this last mentioned donation was actually a quid pro quo for Vuk Jeremic proposing Relic to become a member of Serbian Tennis Association Steering Comitee, which he became six months prior to this donation in December 2014.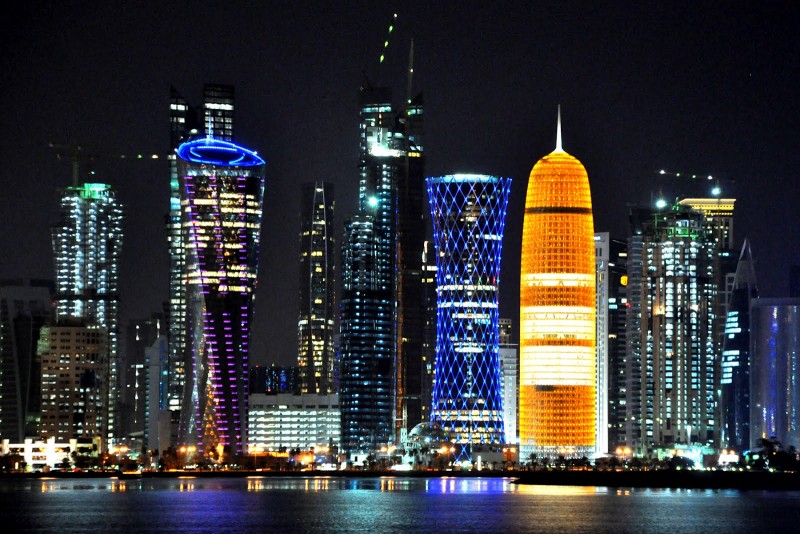 With a few more donations of somewhat smaller amounts (between 10.000 and 25.000 dollars), the total influx onto CIRSD's accounts reached 5.957.000 dollars between 2013 and 2016.
In order for one to conceptualize the scale of amounts donated to CIRSD within the period of three years, one should be reminded of the data on Serbian NGO funding, "Politika" published in January 2016. According to the research, organizations with the largest amounts of donations were Natasa Kandic's Fund for Humanitarian Law (3.78 million dollars) and the Open Society Fund from Belgrade (3.72 million dollars) whose amounts seem embarrassingly low in comparison to the 6 million dollars within the period of only three years donated to CIRSD! The donation of 600.000 dollars the Helsinki Committee for Human Rights in Serbia has received, seems even more awkward in comparison to CIRSD donations.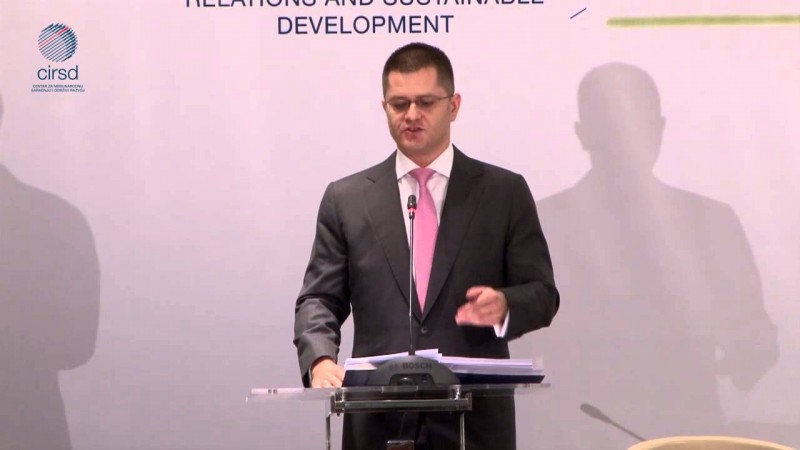 Entrepreneurship Agency as a cover for dubious incomes
Realizing that the transactions from CIRSD's account onto the private ones was not going to be easy, Jeremic founded the afore-mentioned entrepreneurship "Vuk Jeremic PR Consulting agency" in November 2013. By the end of 2016, 1.335.000 dollars were transferred onto this entity's account from different sources.
According to Antidot's findings, "China Energy Fund Committee" Foundation transferred that amount to Jeremic's agency, whilst 333.333 dollars were transfered based on the same contract, but different yet linked company from Hong Kong "Fully Source LTD". The money transferred to Jeremic's account was based on the contract signed with "China Energy Fund Committee" on November 15th, 2013 for "consulting services". However, it does seem symptomatic that the same Foundation donated one million dollars to CIRSD too!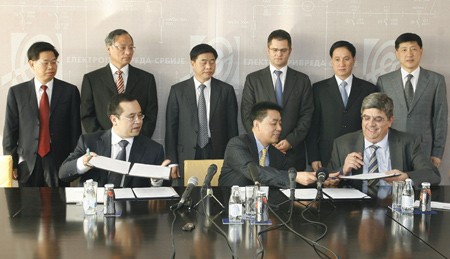 Within the same period of time, between 2013 and 2016, 632.000 dollars in Serbian dinars (63.900.000 Serbian dinars) were transferred from Jeremic's entrepreneurship onto his private account. Even though Jeremic has probably transferred this amount in a form of net profit, what remains unclear is what kind of consulting services are worth 1.3 million dollars plus the bonus of another one million dollar donation to Jeremic's NGO donated by the "satisfied customer", the Foundation from Hong Kong?
Vuk Jeremic's bizarre lie about CIRSD sources of income
On December 29th, 2016 Jeremic was a guest in "Pravi ugao" TV show hosted by Ljubica Gojgic on Radio Television of Vojvodina. In the answer to her question about funding of CIRSD, Jeremic claimed that the companies that had no business interests in Serbia granted CIRSD's donations. However, Antidot research team presented the data which proves that, in at least two cases, private Chinese companies publically announced their interests and intentions for investing in the remaining profitable state companies in Serbia, some even signing contracts for that purpose.  
VIDEO: Vuk Jeremic LIES about financing of CIRSD
As already stated, one of the biggest benefactors of CIRSD and Vuk Jeremic himself, was the Chinese foundation "China Energy Fund Committee" with grand total sum of 2.335.000 $. Public records show that the foundation itself was created and fully sponsored by Shanghai private company "China Energy Company Limited" (CEFC), which represents the sixth biggest private conglomerate in China with the annual income of 35 billion $. The company is ranked on the world's most important stock markets and is also among 500 biggest companies in the world on Fortune Global list.
The company became known to the European public in 2013, after several major investments in Czech economy amounting to 3 billion $. Despite Jeremic's claims that his Chinese benefactors had no business interest in Serbia, in April 2016, along with another Chinese private company, "China Balkan Investment ", CEFC opened a joint regional branch in Belgrade.
At the event, attended by the Serbian President Tomislav Nikolic, the CEFC representatives announced that they are rather interested in "privatization of large Serbian enterprises, as well as in projects in agriculture, transport and energy infrastructure". This statement leads to a logical conclusion that the above-mentioned Chinese private companies' main goal was to be directly involved in potential privatization of the state-owned Elektroprivreda, which further explains as to why Jeremic is so obsessively addressing the EPS privatization during his election campaign.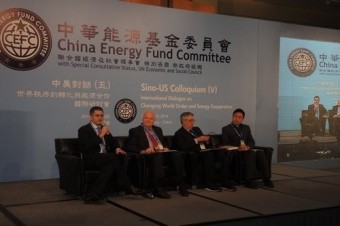 Apart from CEFC, another CIRSD's benefactor showed interest in energy sector investments. The company in question is China Environmental Energy Holdings, owned by Billy Ngok who is also known in Serbia as the owner of "Sergio Tacchini", former sponsor of tennis player Novak Djokovic that brought him to Serbia in the first place, back in 2011. At the time, Ngok spoke of the possibility of opening a power plant near Niš, and there were also plans for starting up a Sergio Tacchini factory outlet.
 "China Environmental Energy Holdings" interest was also in the construction of Port Belgrade near the new Pupin's bridge. The negotiations took place in 2015, but the most important project, which had a memorandum signed for it in 2011 so it could be completed, was the investment of 2 billion euro in the construction of the third section in the thermal power plant "Nikola Tesla B" in Obrenovac and opening of the coal surface mine in Radljevo. Vuk Jeremic as a Minister of Foreign Affairs, personally attended the memorandum signing ceremony in Belgrade on 20th October 2011. After the regime change in May 2012, the project was stopped and Serbia turned to technologically more advanced German companies seeking strategic partnership in energy sector, thus forcing the Chinese private conglomerates to invest money in lobbying for their own interests.
The fact that one of the most frequent topics of Jeremic's election campaign is the privatization of Elektroprivreda goes to show that everything revolves around it. By constantly arousing the public with the alleged secret negotiations to sell ESP, Jeremic is planning to deter any potential investment by his benefactors' rivals.
VIDEO: Vuk Jeremic in his propaganda campaign, allegedly worrying about the fate of EPS
As to how potentially dangerous Jeremic's lobbying could be for Serbia's national interest, we could look at the example of USA's Michael Flynn and compare. The case of former national security advisor raised a big fuss in Congress and in public after it was uncovered that he kept secret the fact that he received 540000 $ from Turkey for his lobbying services. In immeasurably smaller Serbia, for the same purpose of lobbying, Jeremic received a significantly higher amount of money than the above stated amount that cost Michael Flynn his political career. It is specifically unethical the way in which Jeremic, without a blink, deceived the citizens of Serbia about the true nature of the money used to finance his non-government organization.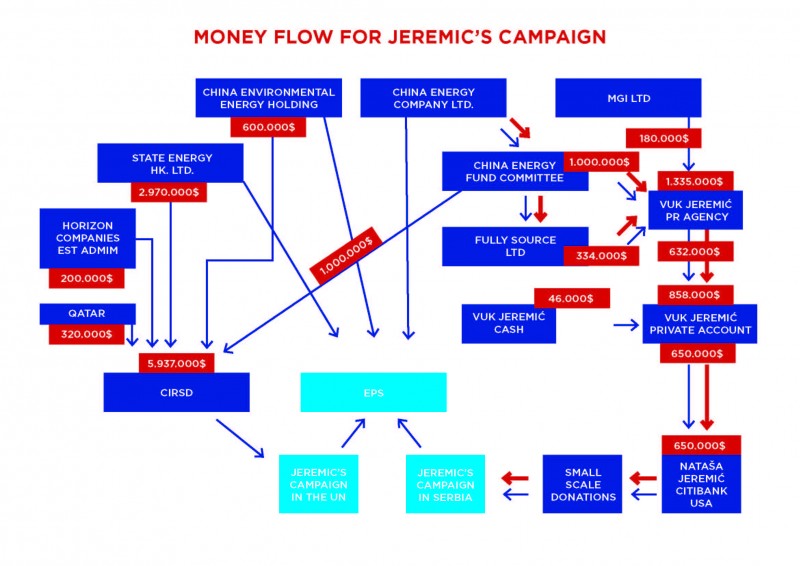 Bank account in the USA- Safe place for Jeremic' savings
Pored sredstava koje je kao preduzetničku dobit prebacio na svoj privatni račun, Jeremić je prihodovao i dodatnih 226.000 dolara. Deo tog novca u iznosu od 180.000 USD Jeremić je primio po osnovu pružanja "konsultantskih usluga" firmama MGI Enterprises SL, MGI Supply LTD, MGI Trading LTD i Max Gas International LTD.
The rest of the money that was transferred to Jeremic's private bank account, comes from his own cash payment in the amount of 206.000 $, out of which 160.000 he secured through conversion of a part of the money he transferred earlier from his entrepreneurial account, while he added 46 000 $ "out of his own pocket".
From the collected funds amounting to 858.000 $ (632000 $ transferred from his entrepreneurial agency, 226.000 $ gained from his consultancy services and the rest his own cash payments), Jeremic transferred 650.000 $ to his wife Natasa's private account opened in Citibank USA. Despite his claims to taxation authorities of Serbia, that the money earned by providing consultancy services, he transferred to foreign bank account for his wife's hospital treatment needs in the USA, it is suspected that Jeremic is using this safety fund for his election campaign, despite the fact that the financing of election campaign with foreign money is strictly forbidden by law.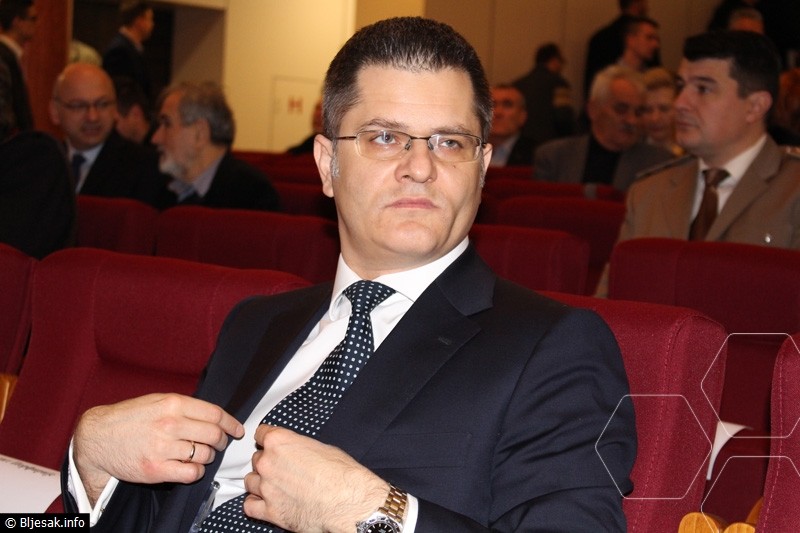 From all the above stated, it can be concluded that almost 1,5 million $ belonging to "China Energy Company Ltd" was transferred to Jeremic's entrepreneurial account via "China Energy Fund Committee", which he later on transferred to his wife's account in the USA. That money, together with the money from his other foreign bank accounts, was later returned to Serbia by a means of a large number of smaller donations to the fund Jeremic's campaign is being financed from. Despite the fact that the post-election reports will state these transactions as domestic funds, it is more than obvious that they essentially came from abroad, which means that Jeremic severely violated, among other laws, the law on financing of political parties.
The-1100-square-meter family's real estate empire
A part of the property Jeremic gained through different combinations and shady businesses while "honorably serving his country", can be noted in the number of square meters owned by a couple of his close family members.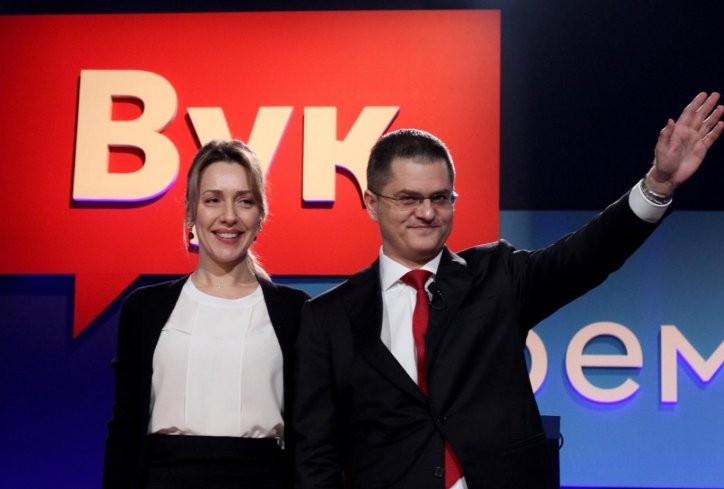 According to the official data, not even one real estate belonging to his family is registered on his name. However, we have access to data which shows that Vuk's wife Natasa owns a 146,85 square meter and a 37,45 square meter apartments on Vracar. Apart from that, Natasa Jeremic owns a 15-meter garage at the same location.
Vuk's father, Mihajlo Jeremic, is the owner of a 97 square meter house in Jazevica near Cacak. Jeremic the senior within his property also has more than 4 acres of agricultural and forest land. Mihajlo Jeremic is also the occupant of a 68 square meter apartment at the territory of the Municipality Zvezdara.
Mihajlo's wife, Vuk's mother, Senija Buljubasic Jeremic is the owner of a 62 square meter apartment in Zvezdara, a 120 square meter apartment in Vracar, and a co-owner of a 96 square meter apartment in Zvezdara, a 44 square meter and 32 square meter houses in Jazevica, where she also owns 7 acres of land.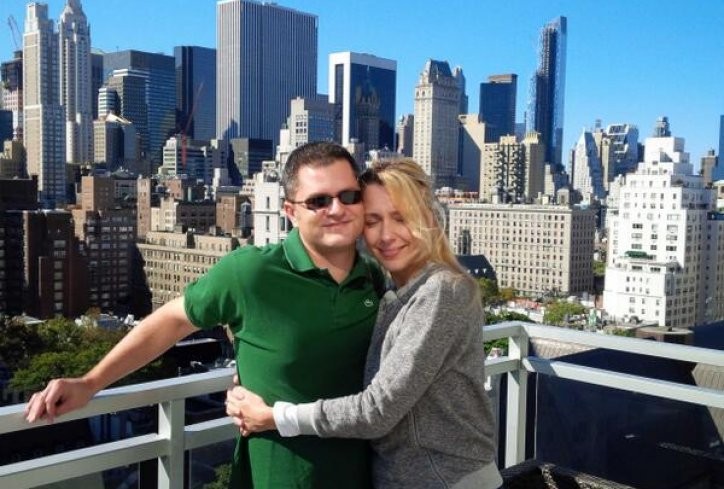 Ratomir Lekic, Natasa Jeremic's father, owns a 64 square meter house in Vladimirci, an 81 square meter apartment in New Belgrade, where he also co-owns a 55 square meter apartment with his wife Stefanija Lekic. Apart from the co-owned apartment with her husband, Stefanija owns four more apartments amounting to 332 square meters in size.
According to the above listed data, Jeremic's closest family owns 1107 square meters of real estate and 11 acres of land. Editorial staff of Antidot has access to the addresses of all places of real estate belonging to Jeremic's closest family, but due to Personal Data Protection Law those will not be displayed.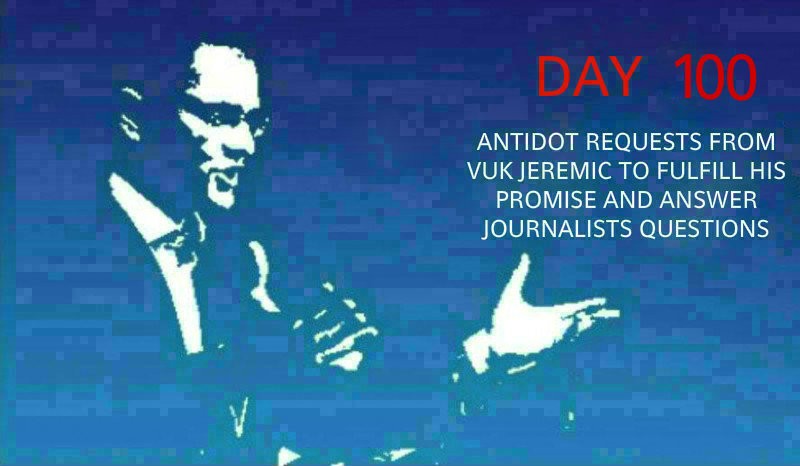 Even though a half of the editorial staff of Antidot, for a whole month prior to the publishing of this text, was almost exclusively engaged in collecting answers from the accomplices in crooked business and money transactions associated with Vuk Jeremic, all the actors involved in the above mentioned affairs responded by a wall of silence. Obviously fearing the raw evidence we displayed in the previous two-part file on Vuk Jeremic, his associates, benefactors and himself are using silence to prevent any further discussion about the uncovered fraud so as to lower a chance of making more damage in the present situation. However, being occupied by the election polls and statistics, Jeremic and his associates do not realize that the questions asked will by no means vanish in front of their wall of silence. The election might pass without their answers, but the questions will still be waiting for them becoming more known to citizens of Serbia with each day.
Apart from the citizens of Serbia who will not give their votes to a candidate who defends himself with silence from the proven accusations, it is crucial for the rule of law, that we hear from the Republic Public Prosecutor's Office since they are expected to start an investigation and question the relevance of the data we collected. The Prosecutor's office cannot allow that the presidential candidacy or post-election formation of a political party provide immunity from prosecution for the committed criminal acts.
As to the Media network Antidot's questions regarding the money transactions mentioned above and the circumstances in which these took place, Vuk Jeremic gave no answer. Up to the moment of publishing this text, the Chinese companies "China Energy Company Ltd" and "China Environmental Energy Holdings" did not answer to the questions regarding their investment plans in Serbia either.
****
The questions  which Vuk Jeremic hasn't answered:
As a signatory of the Contract on Transfer the Rights on Immovable Property (No 3043-19) with "Energoprojekt", dated on 30.05.2012, did you in the moment of signing know that, doing so, you are serious damage to the state of Serbia, amounting to 5,3 million euro?
Who gave an order for the relevant evaluating companies to perform the only estimation of the land with no objects in Lima and who lately decided falsely to show that evaluation in the Contract, as a unified estimation of the land and objects on that land?
How is it possible that the Government Conclusion No. 464-3469/2012, being mentioned as a base of the Contract, wasn't on the agenda at the session held on 24.05.2012?; even it is not mentioned in the report on the Government's website on decisions brought at the session held that day?
What kind of personal and business relationships do you have with "Energoprojekt" director Vladimir Milovanovic? Since when have you known each other?
Few days after the mentioned Contract was signed, within your South-American tour (01-06.06.2012), you visited Peru.  Who did you meet there within your visit to that country? Did you have a talk with anybody in Peru about land lots being the subject of the mentioned Contract, their transfer to the new owner and issuing permissions needed for the "Energoprojekt" for the works foreseen on those lots?
You also signed the Contract with the American company "Podesta Group" in 2011. According to that Contract, 900.000 American dollars have been paid into Podesta´s account. What lobbying jobs has that company provided that served Serbia´s interests?
Was Podesta included in any form into lobbying for your election on the place of the chairman in General Assemble of UN in 2013?
According to one of Podesta's e-mails published on WikiLeaks, you tried to meet John Podesta in 2015. Has that meeting ever happened and what was the motive for that meeting?
Have you ever lately had any collaboration with Podesta? Did that company provide you its lobbying services in your candidacy for the UN GA in 2016?
Regarding the costs of your travels 2007-2012, the plane tickets for commercial flights were mostly bought over the "Aeroklub" Company. According to what criterion and in what procedure did you chose that company for exclusive collaboration with the institution you led?
The same company, in the same role, appeared in the case of Tennis Federation of Serbia in the period of time when you were the president of that Federation. Can you explain the nature of your relationships with the Company owner and how did it happen that the biggest part of its jobs was directly connected to institutions you were the leader in?
During your function of Minister of Foreign Affairs, on 12.07.2011 you visited Trinidad and Tobago. Your flight in rented plane "Prince aviation" cost RSD 1.629.450 or EUR 16.000. What political or economic reasons and results of that visit can justify this cost?
Also, at the state's expense you visited London privately 02.07.-04.072011, when you attended the final match of Wimbledon tennis tournament and, later, to private celebration of Novak Djokovic. Flight to London cost RSD 537.400, your stay in Hayat Regency London GBP 613, while on behalf of your wages you took GPB 126. Acting like this, did you in private purposes misuse your function and the state's resources being available to you in that moment?
What is the background of your relationships with Damir Fazlic? Since when have you known each other, have you had any mutual business and do you have it right now? Which business exactly?
Did you provide Fazlic and Milan Hasecic to attend Boris Tadic's inauguration in 2004?
What is the background of your relationships with Hasecic and since when have you known each other?What business have you had with him or you have now?
Are you familiar with Hasecic's role in overtaking "Knjaz Milos" Company's shares and privatization of some other companies in Serbia? Have you, in any shape, been involved in any of those jobs?
Are you familiar with the reasons of Hasecic's sudden leaving Serbia, in the middle of his important jobs?
In the Ljubica Gojgic's TV show "Pravi ugao" (Right Corner) broadcasted on RTV 1, on 29.12.2016, you said that CIRSD got financial assets exclusively from the companies that hadn't and haven't any business interest in Serbia. According to  the data we accessed to, at least in 2 cases the private Chinese companies publicly stated their intention and interest to take a part in the privatization of the rest of profitable state companies in Serbia. Why did you mislead the public on this occasion, speaking about the funding sources of your organization and you in person?
What were the motives those companies have financially to support your organization and you in person? Have you lobbied for the benefit of those companies, in any way?
In the same TV show, you said that all financiers of CIRSD are reputable international companies. In most cases, except brief data on registration, by official data searching it is not possible to find out what is the business of those companies, which points that we speak about fictitious companies. Can you tell us what is the business and at what markets can we find the following companies-donors of the CIRSD: "Horizon Companies Est Admin", "Brownstones Investment", "Estix Technology Corporation" and "Smart Engineering Ltd"?
What is the background of your relationships with Milos Relic, donor of CIRSD and member of the board of directors of the Serbian Tennis Federation in the time when you were the head of that Federation?
23. Can you tell us the details of the car accident in which your father Mihajlo was involved and what happened before your family moved to London? Has he ever been charged for consequences and what was the judgment?